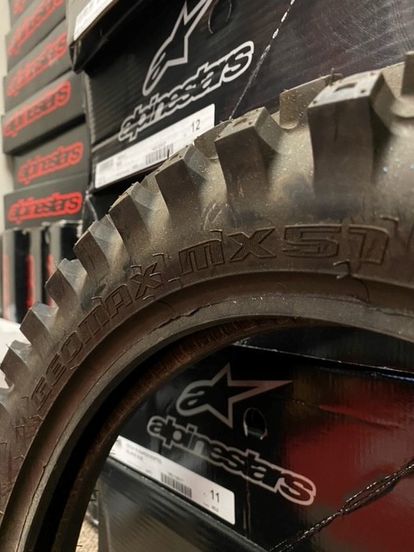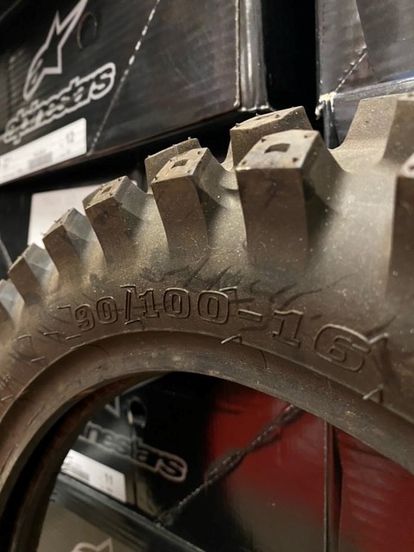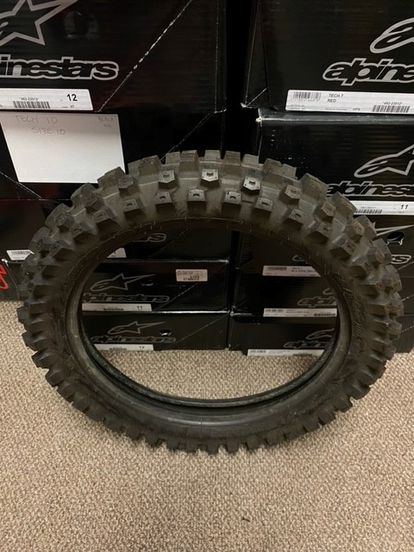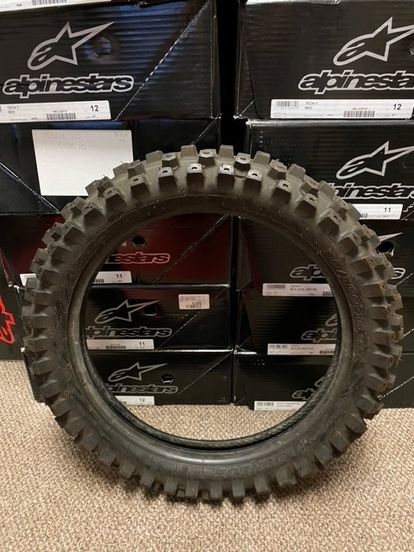 Bike Fitment
This part is universal
DUNLOP GEOMAX MX51 INTERMEDIATE TERRAIN REAR TIRE 90-100/16
$74.99
MX Locker Buyer Protection Guaranteed
Payment is held until the item is delivered and approved by a buyer. Receive your item as described or your money back.
Overview
Description
The Dunlop Geomax MX51 Intermediate motocross tire delivers enhanced grip, added tread longevity and a wider range of terrain applications, reaching farther into hard-pack conditions. - Profile design with more tread volume (greater land/sea ratio) in the shoulders for excellent cornering grip and a more open center-tread area for straight-line grip - Recessed biting edges in shoulder tread blocks yield more traction for greater grip, especially in corners and ruts, throughout a wide range of terrain conditions - Unique "cross-stitch" shoulder-block distribution for better traction and grip in medium-to-medium-hard conditions - Tie-bar design connects and reinforces the tread blocks for greater tread stiffness, yielding improved intermediate-to-hard terrain performance - Recess design in the area between tread blocks gives the tire improved compliance for enhanced ride comfort - Enhanced land/sea ratio and wider tread profile for improved traction - Larger-radius tread block base for strength and increased durability - These dirt bike tires are M rated for speeds up to 81 mph - Not rated for street/highway use
Report this item
Bike Fitment
This part is universal
Buyer Protection Guaranteed
Payment is held until the item is delivered. Recieve your item as described or your money back.
Secure Payment
MX Locker keeps your information secure. Sellers never receive your credit card information.
Save up to 70% off
Save on a huge selection of new and used items. Make an offer and save big.