The Best Way to Buy and Sell
Dirt Bikes
A central marketplace curated for the dirt bike community. Built For Riders, By Riders.
Free
1st Gear
Free Bike Listing
$19.99
2nd Gear
Featured for 24hrs
1 Bump to the top of our search list
$39.99
3rd Gear
Featured for 72hrs
2 Bumps to the top of our search list
Included in our weekly 'Bikes For Sale' email
Explore thousands of listings
Chat and negotiate with buyers & sellers
Use list or map view to find dirt bikes for sale in your area
Filter by year, make, and model to find your next bike
Testimonials
"Listing my bike on MX Locker was so easy. I ended up selling my Yamaha in less than 12 hours. Finally the best service for selling a dirt bike within the motocross community."
Seth Martin
"The new dirt bikes for sale section on MX Locker is amazing! I sold my Race Bike in just under 48 hours through his new location finder and it was a simple and easy process! MX Locker is the Zillow of Dirt Bikes."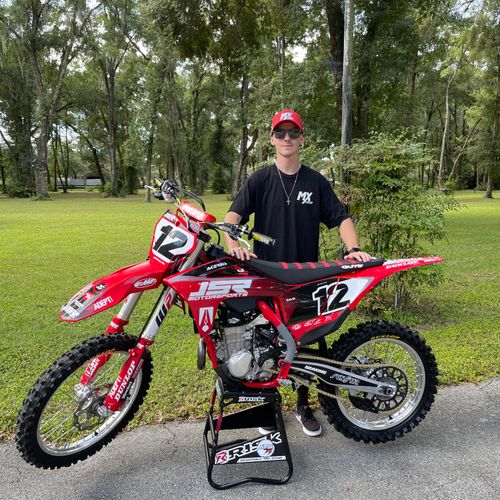 Justin Starling
"MX Locker is the go to place when we have our race bikes for sale at the end of the season. Their site and app puts our bikes in front of the right audience, and they usually sell within a couple of days of posting!"
AJE Motorsports
Explore Dirt Bikes For Sale
FAQ
Am I charged a selling fee when my bike is sold? Is the dirt bikes for sale section local? Do I have to ship my bike? How do I get paid?