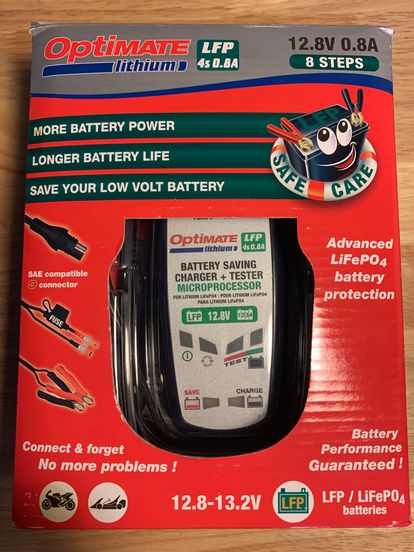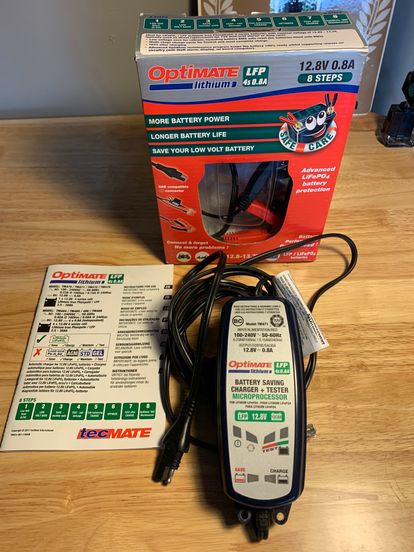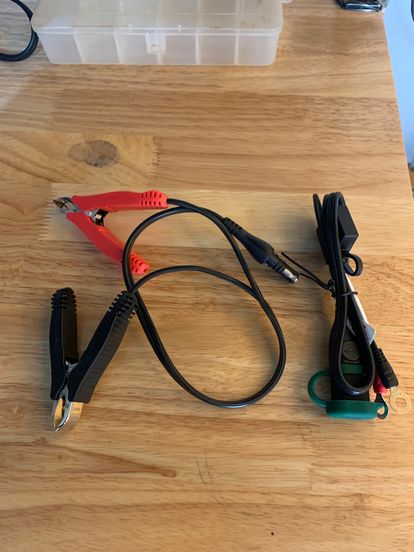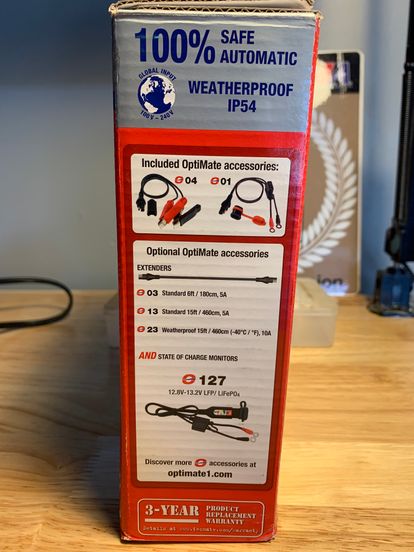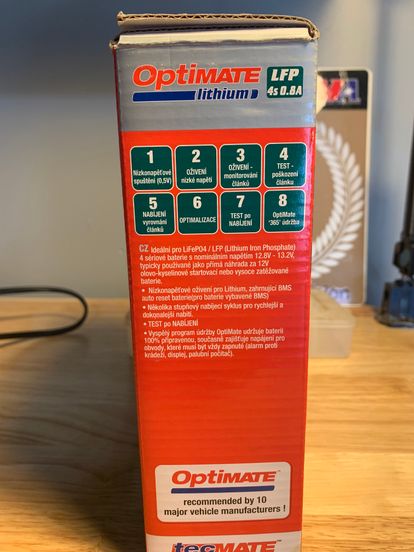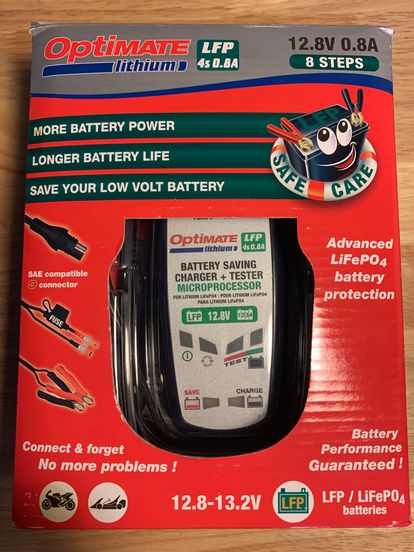 Bike Fitment
This part is universal
Optima Lithium Battery Charger
$45.00
MX Locker Buyer Protection Guaranteed
Payment is held until the item is delivered and approved by a buyer. Receive your item as described or your money back.
Overview
Description
Unique LiFePO4 battery protection! The OptiMate Lithium 0.8A 4S charges LiFePO4 / LFP (Lithium Iron Phosphate) 4-series batteries with nominal voltage of 12.8V - 13.2V. Saves low voltage LiFePO4 batteries. Specialized LiFePO4 charge cycle. Maintains and protects LiFePO4 batteries. Battery BMS reset. Safe: No risk of overcharging. Totally safe for vehicle electronics. Sparks suppressed. Safe for long-term battery maintenance. Automatic shut-down if short-circuited or battery disconnected. Three-year limited replacement warranty. Detailed Specifications: Charging amps: 8A. Use: Indoor / Outdoor (lowest temperature: -4F / -20C). Save: Low Volt Start of 0.5V + three-step low-volt save and test. Ideal for: LiFePO4 (LFP) 4 series cell 12.8 / 13.2V batteries from 2 - 30Ah. Input: Global (100 - 240V 50 - 60Hz), high efficiency (CEC listed), fully sealed. Style: Weatherproof case with wall mounts, with 6-foot / 180 cm. AC supply lead and 6-foot / 180 cm. charge lead ending in SAE connector. Weatherproof battery lead and standard battery clip set included.
Report this item
Bike Fitment
This part is universal
Buyer Protection Guaranteed
Payment is held until the item is delivered. Recieve your item as described or your money back.
Secure Payment
MX Locker keeps your information secure. Sellers never receive your credit card information.
Save up to 70% off
Save on a huge selection of new and used items. Make an offer and save big.