Discover
Thousands of listings, new and used, from riders around the world.
Sell
Start listing today and earn extra cash on items you no longer use.
Engage
Be part of our community. Built for riders, by riders.
Shop By Category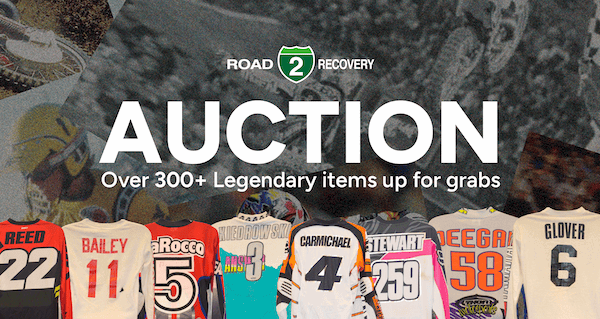 Shop Parts By Make
Find Parts For Your Bike
Sell on
MX Locker
List it.
List for free in minutes. Take a few pics. Add a description. Set your price.
Ship it.
Save time and money. Print a label directly with us and take advantage of our discounted rates.
Get paid.
You get paid once the package is delivered. Cash out or treat yourself to the thousands of items on MX Locker.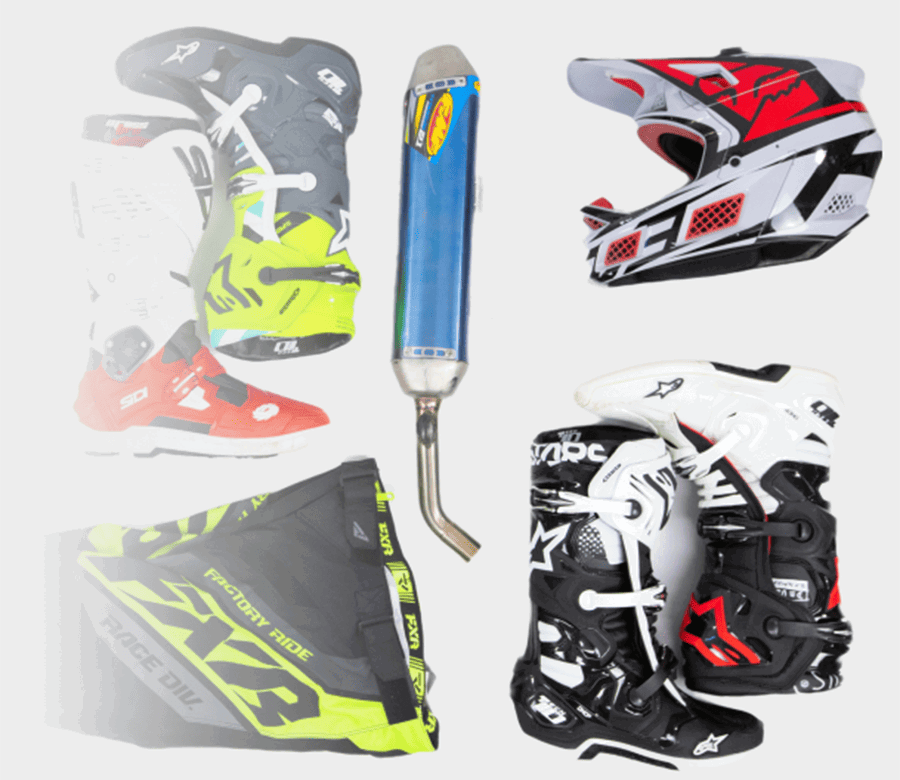 Sellers to Follow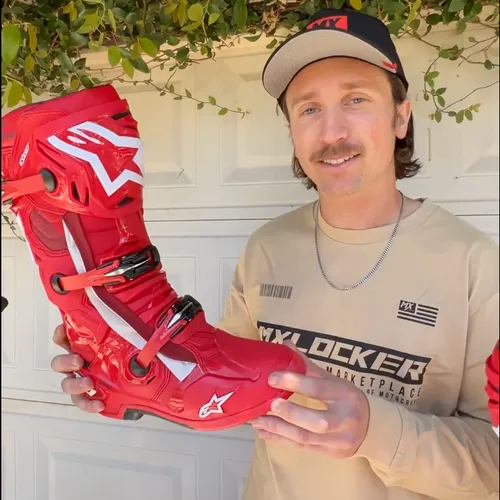 See what our
community is saying
I've been doing business with MxLocker since they got their start selling used Motocross gear on Instagram! And they offered Professional level gear at affordable prices! And i mean the type of gear that you can't buy in stores or online. They were getting their stock right from the racers themselves, so still to this day they still are offering gear and everything else that you can't buy in stores or online on this site. So check them out before you look anywhere else, and you to will become a loyal member of the MxLocker Family.
Cowboy 48
United States
MX Locker is such an awesome platform. Bought a bike from a user in AZ, and had it delivered in FL! Helps bring the entire moto community together and make buying and selling anything dirt bike related hassle-free.
Jaist54hofer
United States
I was lucky enough to come across the MX Locker website early on. Super impressed with them and use it to buy and sell all my moto related products.
Richard Nolan
United States
MX Locker is very easy to use. I posted my first item for sale in about 2 minutes and it sold within a few days. I was able to hand deliver the gear to the buyer at our local track because the platform allows easy communication between the seller and buyer. MX Locker is now the first place I check when purchasing parts or gear. Thank you for developing this platform to bring off-road enthusiasts together.
Swerve636
United States
This app, has allowed me to get out of spam emails and calls, it's allowed me to move my un-used or not being used currently items, it's also allowed me to build a very competitive motorcycle for racing use with a budget. Thank you to mxlocker for all you do and have done for me in the past.
A.Rankin.68
United States
I have been using Mx locker for a little while now and it has been by far the easier and most convenient way to buy and sell anything motocross related. I have a bunch of parts from older bikes along with old gear that just sit around and Mx locker allows for me to sell and make money! I also check Mx locker before buying any parts or gear because of the great deals that are on the website. I would recommend this page to anyone that is into motocross!
MotoMCS225
United States
Tons of great deals! Scored a set of Tech 10s and had them within 4 days! Such an awesome app, can make offers and track your orders live.
NickGaner45
United States
Amazing, sold all my stuff! Sold 5k of my old gear and parts within a week! Awesome buyer and seller community marketplace made fore the dirt bike community,
JackG126
United States
MX Locker is Revolutionary. I have been riding for 20 years and have always bought parts off of eBay however I was never satisfied with the customer service and my product never seemed to fit the correct description that the seller gave. I started to use MX Locker and it was a complete game-changer, the customer service was extremely responsive and the product I ordered came fast and fit the in-depth description. MX Locker has changed the game for motocross gear across the world and am looking forward to ordering with them more.
Jack
United States
Great platform. The experience was unbeatable. I used to buy my gear and parts on eBay or Craigslist but now I get everything from MX Locker. They make it simple and less of a headache... their website is also really dope if you just enjoy browsing around for random Mx stuff. Thanks for making this possible for real riders.
Luis Gonzaga
United States
Literally my first go-to spot when I'm looking for some new gear or parts. Always find a solid deal compared to retail prices. You just can't beat it.
Chris Byars
United States
MXLocker is the marketplace motocross needed. Being able to buy and sell lightly used gear at a huge cut or profit is perfect, and something I was looking for with my background in the sneaker resell market. The website is dialed and deals can't be beat!
Braxton George
United States