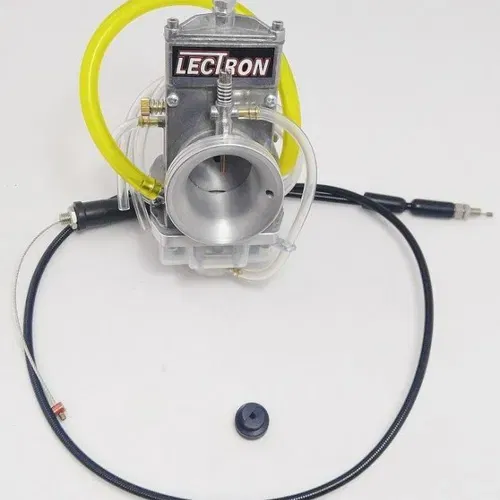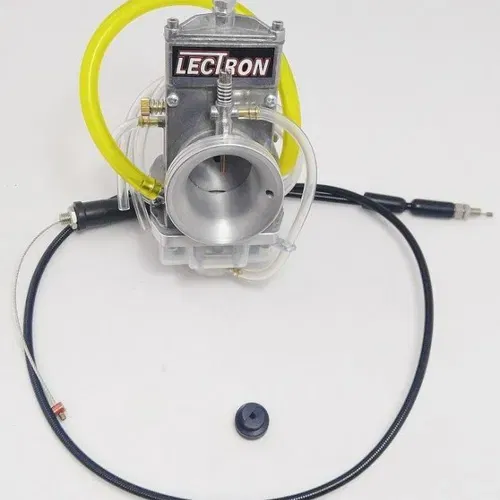 Bike Fitment
Add your bike to check fitment
Lectron 44mm Honda CR500R Carburetor
$399.99
MX Locker Buyer Protection Guaranteed
Payment is held until the item is delivered and approved by a buyer. Receive your item as described or your money back.
Overview
Description
The 44mm is a good option applications like harescrambles, motocross, and snow bike applications for stock 500s. Modded 500s should consider stepping up to the 44HV for dunes and snow biking. Hotter bikes being used for dunes and snowbiking (525 kits with port work, drag pipes, etc.,) would benefit from the added overrev of the 44mm Standard carb. The adjustment tool is highly recommended in case you have to do any tuning. Using pliers to make adjustments can scratch the metering rod and alter the fuel delivery characteristics. *Lectrons provide superior throttle response and power delivery by utilizing our patented metering rod. *Our simple design does not incorporate multiple jets to replace. *Our taper bore squeezes the air to increase speed and create fuel lift behind our flat metering rod. *Lectrons are a great choice for riders seeking performance, fuel economy, simplicity and smoother power delivery. Depending on some set ups, your air boot may rub on your shock spring. This is not an issue as the spring doesn't move enough to cause wear. We do not recommend running a reed spacer. They may cause fitment issues, and the longer body of the Lectron compensates for the longer intake tract.
Report this item
Bike Fitment
Add your bike to check fitment
Buyer Protection Guaranteed
Payment is held until the item is delivered. Recieve your item as described or your money back.
Secure Payment
MX Locker keeps your information secure. Sellers never receive your credit card information.
Save up to 70% off
Save on a huge selection of new and used items. Make an offer and save big.