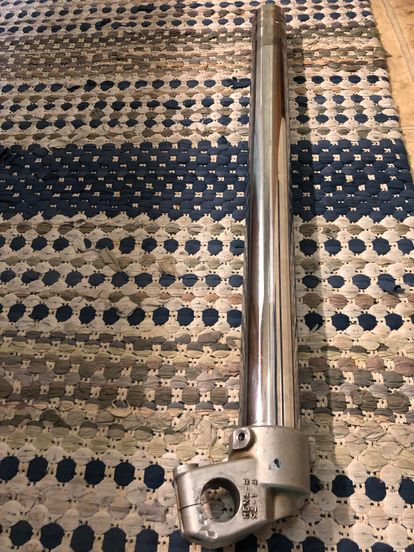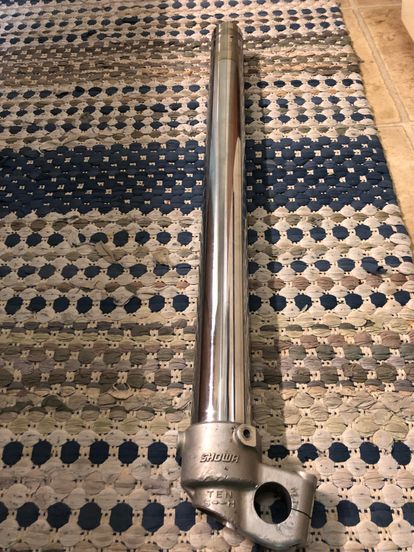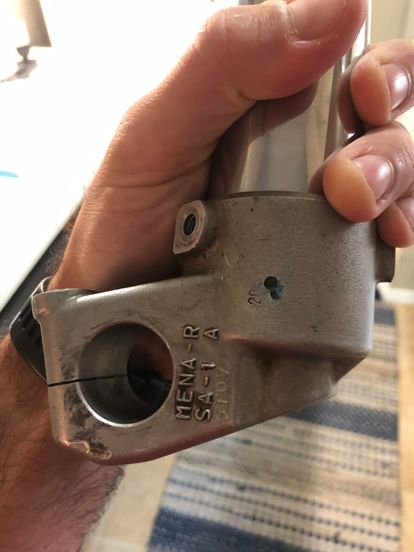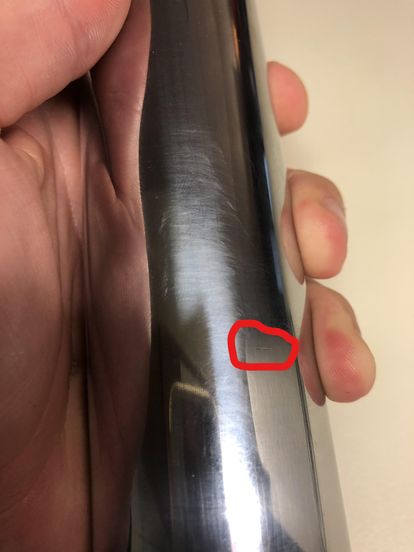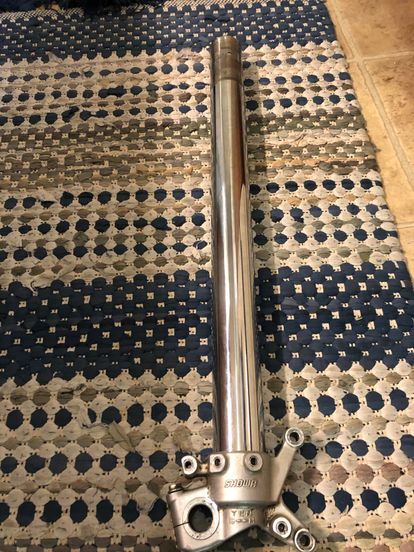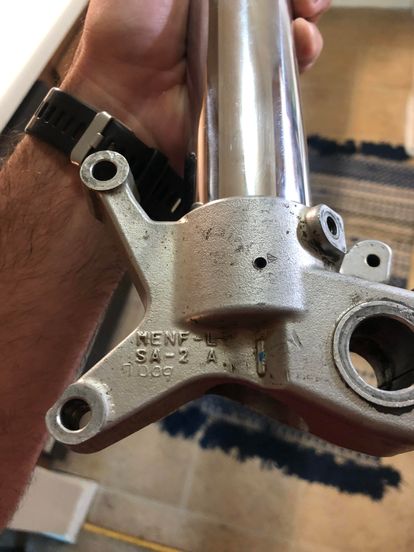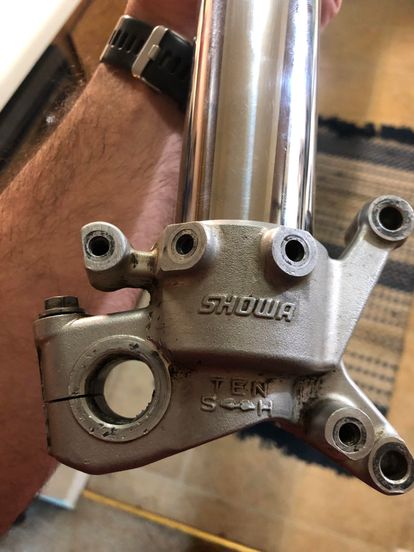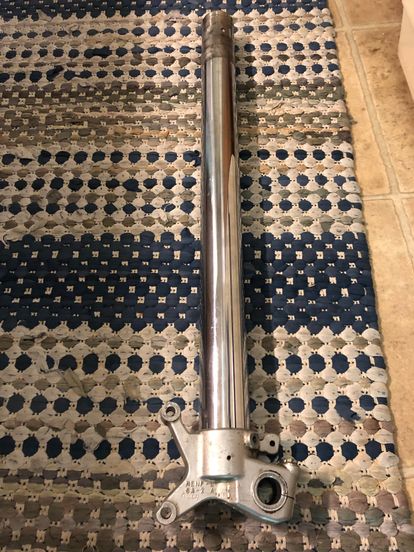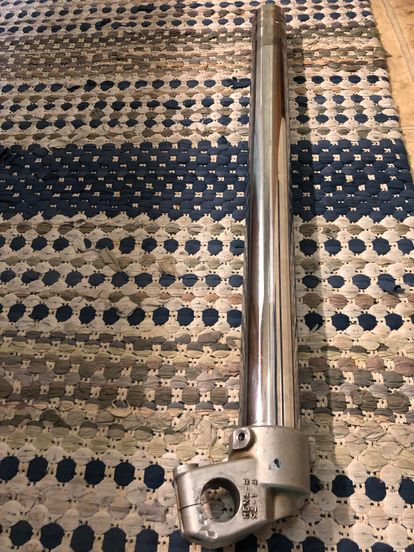 Bike Fitment
Add your bike to check fitment
2004 / 2005-2008 CRF450R Fork Tubes
MX Locker Buyer Protection Guaranteed
Payment is held until the item is delivered and approved by a buyer. Receive your item as described or your money back.
Overview
Description
Listed are two lower fork tubes for CRF450R's. I am willing to sell these separately (and adjust price accordingly) as Showa has discontinued these and you cannot buy them new from retailers. The right side (non-brake side) is a 2004 CRF450R lower tube. It does have some minor damage in the chrome, which I've circled in red. After much research, a common fix for this was to clean it will solvent, apply super glue, and sand down even with 4000 grit sandpaper. I did all of this and the tube turned out great. I was no longer able to catch a fingernail on the scratches in the chrome. I put this tube into use on my 2006 CRF250R for several years with no issues. Only reason I'm selling is I bought the last remaining lower tube available from Showa as these tubes for old CRF250R/450Rs are no longer available new. The left side (brake carrier side) is a 2005 CRF 450R lower tube. I never needed this, but bought these two together many years ago. I've inspected the chrome and did not see any scratches or gouges. Please do your research before buying. I've done a lot of research and from what I've discovered, the fork lug offset changed on the 450s between 2004 and 2005 (-2mm) and that the forks themselves were 7mm longer in 2004 to accomodate a 20in front wheel option from Honda. I used the 2004 tube on my 2006 and did not notice anything. I checked dimensions while apart and the extra 7mm in length on the tube did not interefere with any of the fork internals. At most, I did shim the brake caliper with a couple of washers to help out with some brake drag I was noticing on the stand, but can't remember if that was there prior. The 2005 tube should be fine with 2005-2008 CRF450Rs, as well as the 2006-2009 CRF250Rs. Because of my experience with the 2004 tube, it is possible to use on 2006-2009 CRF250Rs as well (and possibly 2005-2008 450Rs). Please do your research before buying. I will be more than happy to answer questions.
Report this item
Bike Fitment
Add your bike to check fitment
Buyer Protection Guaranteed
Payment is held until the item is delivered. Recieve your item as described or your money back.
Secure Payment
MX Locker keeps your information secure. Sellers never receive your credit card information.
Save up to 70% off
Save on a huge selection of new and used items. Make an offer and save big.